UWORKIN HAS A FRESH NEW LOOK!
uWorkin has recently undergone a brand refresh! We are delighted to share with you the changes to the brand, our websites and our Apps - a look and feel that reflects the people we connect with daily.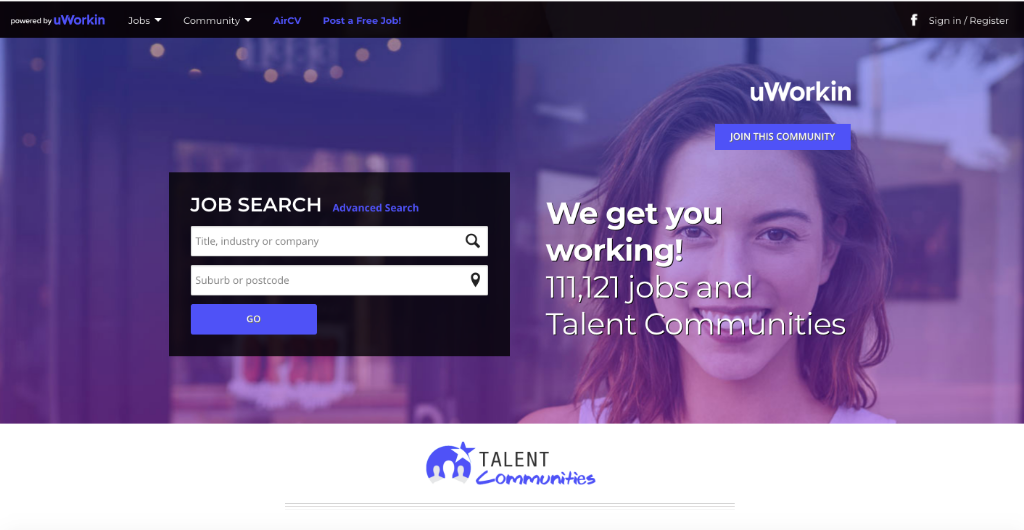 Underneath it all we have not lost sight of our core role, connecting job seekers and employers within communities across Australia. But like the evolution of our users, customers, staff and technology we deliver, it's important that the uWorkin brand is in sync with the attitude and culture of the people we work with.
Explore our updated website and Apps to find the latest local jobs and connect with employers and communities that want to hear from you!
Get in touch with us to learn more about how we can support your community, whether it be creating local jobs for local people, engaging volunteers, connecting jobs from major projects to interested talent, or attracting talent to an employer brand.
Finally, a big shout out and thanks to the extremely talented uWorkin design and development team for their efforts.
Click below to view our launch video - happy watching!